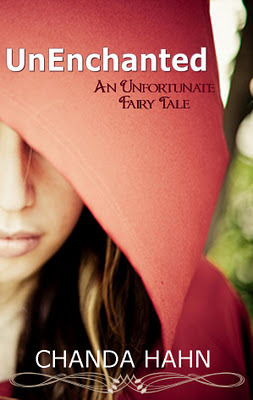 Mina Grime is unlucky, unpopular and uncoordinated; that is until she saves her crush's life on a field trip, changing her High School status from loser to hero overnight.

But with her new found fame brings misfortune in the form of an old family curse come to light. For Mina is a descendant from the Brothers Grimm and has inherited all of their unfinished fairy tale business which includes trying to outwit a powerful Story from making her its' next fairy-tale victim.

To break the fairy tale curse on her family and make these deadly occurrences stop, Mina must finish the tales until the very Grimm end.
My Review:
I flippin' loved this book! I got it free at some point a while back and put it on my kindle, hoping to find a time to read it. So glad I did! This story is unpredictable and has a great premise! I've always loved fairy tales, and this is an awesome take on them. Before I even finished this book I went out and purchased the second, and I plan to read the third here very soon.
I love Mina! She's a great character to follow. She reminds me of myself in high school. You can't help but cheer for her and wonder what she will find herself in next.
I strongly recommend this book to anyone who loves fairy tales, adventures, and just fun books in general.
Amazon (Still free!!) / Goodreads